Hoi! Mijn naam is Leoni en ik had de eer om een vervolg te schrijven op de lijst met muzikale steun die al eerder op deze site verscheen. Muziek is voor mij echt een uitlaatklep, ik vind het heerlijk om muziek te luisteren maar ook om zelf piano te spelen en te zingen. Zo nu en dan schrijf ik ook zelf: een goede manier om mijn ei kwijt te kunnen. Als ik me niet zo goed voel, vind ik het de ene keer heerlijk om me door muziek op te laten vrolijken, maar soms is het ook mijn manier om me over te geven aan mijn verdriet.
Misschien ken je het wel: dat gevoel dat het allemaal niet lekker zit, maar je niet precies kunt verwoorden waar je mee zit of het er niet (goed) uit komt. Dan kan het soms heel fijn zijn om nummers op te zoeken waardoor het er juist toch uitkomt. Als ik dan toch al labiel ben, kan even lekker huilen soms zó opluchten! Nou is het natuurlijk niet m'n bedoeling om jullie allemaal aan het huilen te maken door het luisteren naar deze nummers, en het is ook zeker niet zo dat ik dat zelf wel hele dagen door doe. Over het algemeen ben ik heel vrolijk 😉 Maar soms kun je wel wat goede muziek gebruiken die je wat moed of hoop geeft, of het gevoel dat je verdriet, angst of boosheid er best mag zijn. En als deze nummers jullie ook maar een beetje kunnen helpen met iets verwerken, iets verwoorden of juist weer wat positieve vibes te krijgen, doet me dat goed!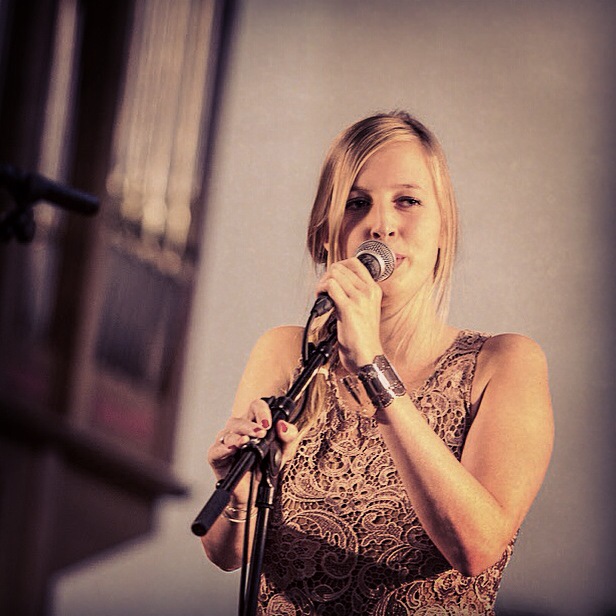 V e c h t l u s t – Wat motivatie om elke dag weer op te staan, vol moed om er het beste van te maken.
1. Won't stop running – A Great Big World "Every night in my mind it's a fight, but I won't stop dreaming. Cause this isn't over. It's never over. I am way too young and I won't stop running."
2. Rise up – Andra Day "I'll rise up, I'll rise unafraid. I'll rise up, in spite of the ache."
3. Warrior – Demi Lovato "All the pain and the truth, I wear like a battle wound. Now I'm a warrior, now I've got thicker skin. I'm a warrior, I'm stronger than I've ever been."
4. The Climb – Miley Cyrus "There's always gonna be another mountain, I'm always gonna wanna make it move. Always gonna be an uphill battle, sometimes I'm gonna have to lose. Ain't about how fast I get there, ain't about what's waiting on the other side. It's the climb. The struggles I'm facing, the chances I'm taking, sometimes might knock me down, but no, I'm not breaking."
S t e u n – Misschien wel één van de moeilijkste dingen rondom het chronisch ziek zijn: hulp vragen of accepteren. Iets wat ik veel zie en zelf ook meemaak, is dat chronisch zieken heel vaak op elkaar terugvallen. Hoe begripvol je omgeving ook kan zijn, mensen die in hetzelfde schuitje zitten snappen toch nog nét iets beter hoe je je kunt voelen. Deze nummers kunnen dan ook toepasselijk zijn voor je vriend of vriendin, vrienden of familie, maar ook voor mensen die je bijvoorbeeld in deze community hebt leren kennen. Samen staan we sterk ☺ 
5. Carry you home – Jamie Scott "When your feet don't know which way to go, I'll carry you home. When the stars come down I'll be around, to lead you through the dark."
6. I got you – Leona Lewis "And when you need a place to run to, for better for worse, I got you."
7. Fighting for you – Van Velzen "I know you're losing faith, but this is a battle. As we all got something to fight for, and I'm always gonna take your side. As we all got something to fight for, in a world where we try to survive. We all got something to fight for, and I'm fighting for you."
8. Fix you – Coldplay "When you try your best, but you don't succeed. When you feel so tired, but you can't sleep. Stuck in reverse. Lights will guide you home, and ignite your bones. And I will try to fix you."
9. Unsteady – X Ambassadors "Hold on to me, 'cause I'm a little unsteady."
10. I'm gonna love you through it – PS22 (Origineel Martina McBride maar deze vind ik persoonlijk mooier door de passie van alle kinderen die dit zingen) "When you're weak, I'll be strong. When you let go, I'll hold on. When you need to cry, I swear that I'll be there to dry your eyes. When you feel lost and scared to death, like you can't take one more step, just take my hand, together we can do it. I'm gonna love you through it."
11. Unbreakable – Jamie Scott "When you lose your way and the fight is gone, your heart starts to break and you need someone around now: just close your eyes while I put my arms above you and make you unbreakable. She stands in the rain, just to hide it all. If you ever turn around, I won't let you fall down now. I swear I'll find your smile and put my arms above you and make you unbreakable."
S l e c h t e  d a g  – Als je dag in, dag uit met je ziekte moet dealen, zullen slechte dagen of momenten in meer of mindere mate waarschijnlijk wel een deel uitmaken van je leven. Je zult misschien merken dat je de dingen die je leuk vindt niet of minder kunt doen, of het gevoel hebben dat je jezelf kwijt raakt. De één zal hier makkelijker mee omgaan dan de ander, dat mag ook. Het is goed als je vaak positief omgaat met jouw ziekte, maar af en toe even flink balen is niet meer dan normaal. Voor die momenten heb ik wat nummers gevonden om simpelweg even uit te huilen of het uit te schreeuwen, maar ook nummers om je weer hoop te geven op betere dagen.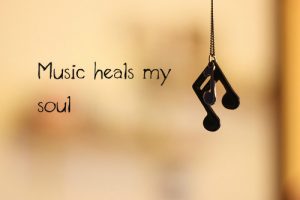 12. Not today – Imagine Dragons "It isn't over unless it's over. I don't wanna wait for that. It's gotta get easier somehow. But not today."
13. It doesn't hurt – Katie Thompson "No, it doesn't hurt, unless I walk. I don't feel any pain, unless I try to talk. I don't even cry, unless I open my eyes. I don't need to kick or scream or curse, no, it doesn't hurt."
14. I'm only human – Maria Mena "Wish I could see it, not only feel it. Wish I was sleeping, then I'd be dreaming. Can't find a reason, for my body's treason. Wish I was bleeding, then you could see it. But it's on the inside."
15. Medicine – Daughter "You've got a warm heart, you've got a beautiful brain. But it's disintegrating from all the medicine."
16. A Change Is Gonna Come – Sam Cooke "There have been times that I thought I couldn't last for long, but now I think I'm able to carry on. It's been a long, a long time coming, but I know a change is gonna come, oh yes it will."
17. Change Will Come – Alain Clark "If the picture perfect life you made is over painted, then remember it will always come right back around: change will come for you."
18. 'Till the sun comes up – Gavin James "Lately I've been losing. If I don't want to go in the morning, I'll stay in. Someone take me out of the water, out of the rain. 'Cause I just wanna come back again. When you're feeling black and blue, when you think the whole world is falling down on you, I just wanna wait 'till the sun comes up."
19. Here comes the sun – Beatles "Little darling, the smiles returning to the faces. Here comes the sun, and I say: It's all right."
****
geschreven door // Leoni Dommerholt